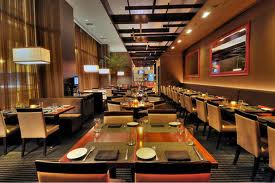 RESTAURANTS!! :D <3
Restaurant Lovers!
Edit
Corey <3 (Im gonna go to a restaurant everyday when i get to drive. I'll just steal my brothers wallet to pay. XDDD) 
Taytertot (TaylorR5A&A) Can I just have R5 cook for me?? I've watched them make food, and it looks mad good O.O XDDDD
KLA (KidLovesAuslly) I love restauranrs. The food is soooooo good. :D
Eileen516 :)
Swiftie (Taylor Swifts Number One Fan) (I love going to italian restaurants, Pasta is my fave! :D)
Shay (Shaynene16) Resturaunts are like, hevean and the employees are the angels 
Ashlynn
Melody (I LOVE RESTURANTS OMG <333)
Reasons To Love Restaurants
Edit
 It's Free, when your parents pay for it xD FREE FOOD FOR US! :D
 We dont have to get up to get food, people bring it to us. (YEAHHH LIVING THE LIFE THERE XD.)
YOU GET TO EAT FOOD! DURRHHHH XD
Please add more reasons! :)
Restaurants We Love!
Edit
1. Cheesecake Factory <3 xD
2. Pete's Pizzeria!!!
3. Peter Luger's (Steak.....I love u O.O)
4. Junior's!!!!
5. Old Country Buffet (OMG This restaurant is AMAZING!)
6. Denny's 
7. AppleBee's
8. Bricktops 8D 
9. Chick-Fil-A 8DDD
10. Subway
11. Ted Montana's (Best Burgers in Town!)
12. Bobbie's
13. Five Guys!
14. Montana's Cookhouse
15. The Keg
Add More!
Ad blocker interference detected!
Wikia is a free-to-use site that makes money from advertising. We have a modified experience for viewers using ad blockers

Wikia is not accessible if you've made further modifications. Remove the custom ad blocker rule(s) and the page will load as expected.