Bacake 
is the VERY romantic pairing of Cupcake and the food, bacon.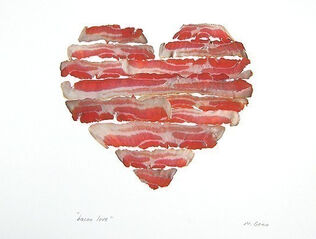 Bacake Shippers
Edit
Corey (Bacake ftw!!) :D
KLA (Bacake FTW)
Bacon (LOVE U CUPCAKE :'))
Melody (AWWW 8D :'))
Bacake Moments
Edit
Cupcake wanted this pairing to become real.
Cupcake ships Bacake.
The food bacon ships Bacake.
Cupcake: I LUV YA, BACONNNNNNNNN DA FOOOOOOOOOOOOOD!!!!!!!!!!!!!