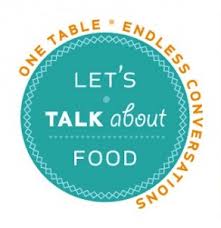 Hello Food Lovers :3 The title says it all. Food Talk. This is a page where you can chat about ANYTHING! Food, Auslly, anything is allowed! :D This idea was inspired by the WYW and A&A Wiki! :D 
What Food Talk Is About :D
Food Talk is where you can reach anyone in the comments. If you are bored and nobody is chat, just leave a comment on this page and see if anyone is here! :D I am hoping lots of people will use this page for a easy way to chat besides the chat room. (: 
Rules
Like I said above, you can talk about anything, you don't even have to talk about food, only if you want to! But, there are some rules:
No Cussing In Your Comments
No Being Rude To Another
No Spamming :)
Welll.... let's FOOD TALK away! :D :D :D (There is no limit to comments on this page! Hope we get lots :D)
Ad blocker interference detected!
Wikia is a free-to-use site that makes money from advertising. We have a modified experience for viewers using ad blockers

Wikia is not accessible if you've made further modifications. Remove the custom ad blocker rule(s) and the page will load as expected.