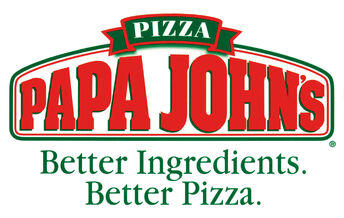 Papa John's is the third largest take-out and delivery pizza restaurant chain in the United States. The food is delicious, it is a great restaurant! It's mainly a pizza place, but they have other dishes, such as bread sticks, chicken wings, and more! Their slogan is: Better Ingredients. Better Pizza. Papa John's." 
Papa John's Lovers!
Edit
Write your name here if you love Papa John's! 
Melody (SO DELICIOUS OMG<3)
KLA (One of the best Pizzas ever!)
Ad blocker interference detected!
Wikia is a free-to-use site that makes money from advertising. We have a modified experience for viewers using ad blockers

Wikia is not accessible if you've made further modifications. Remove the custom ad blocker rule(s) and the page will load as expected.