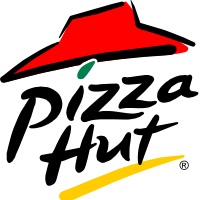 Pizza Hut is an American restaurant chain and international franchise that offers different styles of pizza along with side dishes including salad, pasta, buffalo wings, breadsticks, garlic bread and desserts. Corporately known as Pizza Hut, Inc., it is a subsidiary of Yum! Brands, Inc., the world's largest restaurant company. As of 2012, there were more than 6,000 Pizza Hut restaurants in the United States, and more than 5,139 store locations in 94 other countries and territories around the world.
Source [1]
Pizza Hut Lovers!
Edit
KLA (Their pizza is really good! :D)
Corey!! (PIZZAAAAAAAAAAA!) <3
Ad blocker interference detected!
Wikia is a free-to-use site that makes money from advertising. We have a modified experience for viewers using ad blockers

Wikia is not accessible if you've made further modifications. Remove the custom ad blocker rule(s) and the page will load as expected.